NYC Long Distance Towing
If you were going to move to or from NYC and have a vehicle your very own then call up Xoom Towing for long distance towing to your location or from your residence abroad or in another state in the Continental USA and call up service for the most affordable rates along with the most sophisticated Logistics system to track your vehicle from beginning to end of its Journey. Track the progress of your vehicle in Long Distance Towing at every stage along the way including all the in between points with our GPS location grid.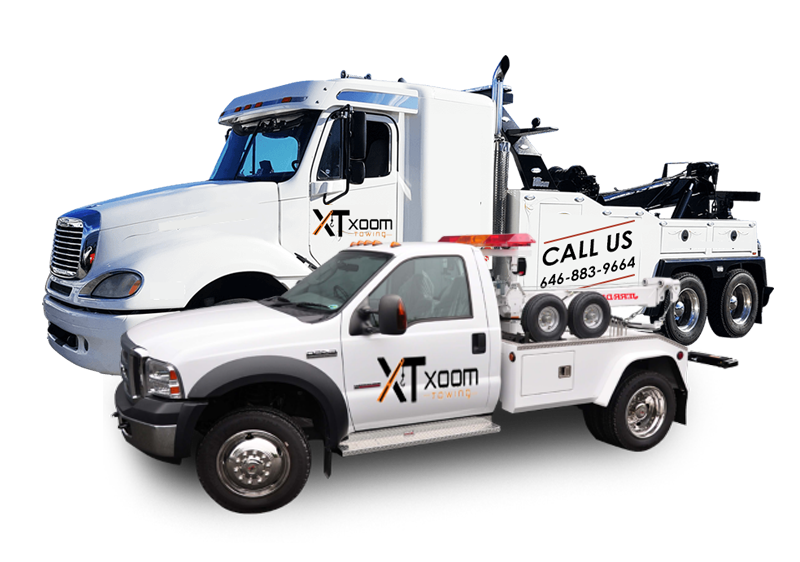 Towing To NYC From Out Of State
If you live in NYC or planning on moving here and want your car brought to NYC from another location then give Xoom towing a call and we'll work out all the basic logistics for you. We can give you an accurate price quote that will meet your needs along with a scheduled date that will arrive on time. This is an excellent option to save a few dollars because car prices in NYC are currently so high and you can buy quite the deal of a bargain if you shop online and buy from upstate, out of state, or you're getting that OEM Factory custom specialty whatever car that you need transported to NYC under budget and on schedule. Xoom Auto Towing is the option exactly right for you and all of your needs.
Long Distance Towing From NYC
I'm sorry to hear that you no longer wants to grace us with your presence in the greatest City NYC. However easy come easy go there's always an open door policy and feel free to join us at any time. However maybe you're just selling your car to some dude in California and you want to hang ten. I don't know how they speak out there but I do know the tow truck companies that can handle all the long-distance needs along the way no matter where you decide to send your vehicle. Xoom Towing will help you along the road if you wish it in your vehicle from NYC to anywhere else in the country or abroad. We have the resources to help you along the way that include our tow truck company + every container that holds your vehicle along the way to its destination.
Tracking My Long Distance Tow
Welcome to the twenty-first century! Where we cannot only equip almost every item possible with a GPS system location chip but so we can use on time Logistics to perfect the roots that your vehicle take along the way. We know not only where it currently is but where it is expected to be along the way so that you have it arriving at your location when you want it. Feel free to check in with our system and see the progress day today or just relax and know that it's going to be at the destination when you choose for it to be so.
Xoom Towing NYC Long Distance Towing Service 646-883-9664