Motorcycle Towing NYC
Motorcycles are not just a way to get around town, they are a lifestyle. We understand motorcycle owners and how they treasure their babies. When you call for motorcycle Towing because you need to have some work done on your baby then trust the company that delivers professionalism with a smile and the right flatbed towing truck to haul your motorcycle or off-road vehicle including ATVs and motorized unicycles because this is NYC, so why not. Xoom Towing and haul your motorcycle where you need to get it with exceptional towing services NYC.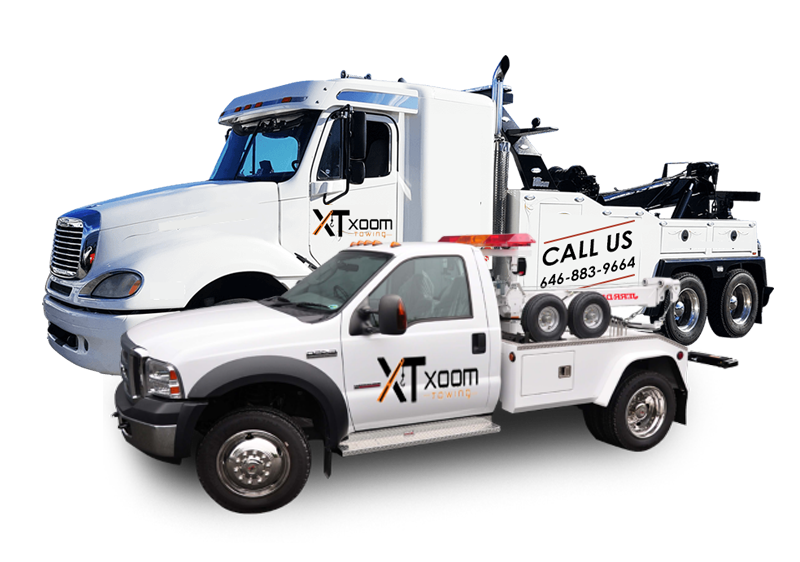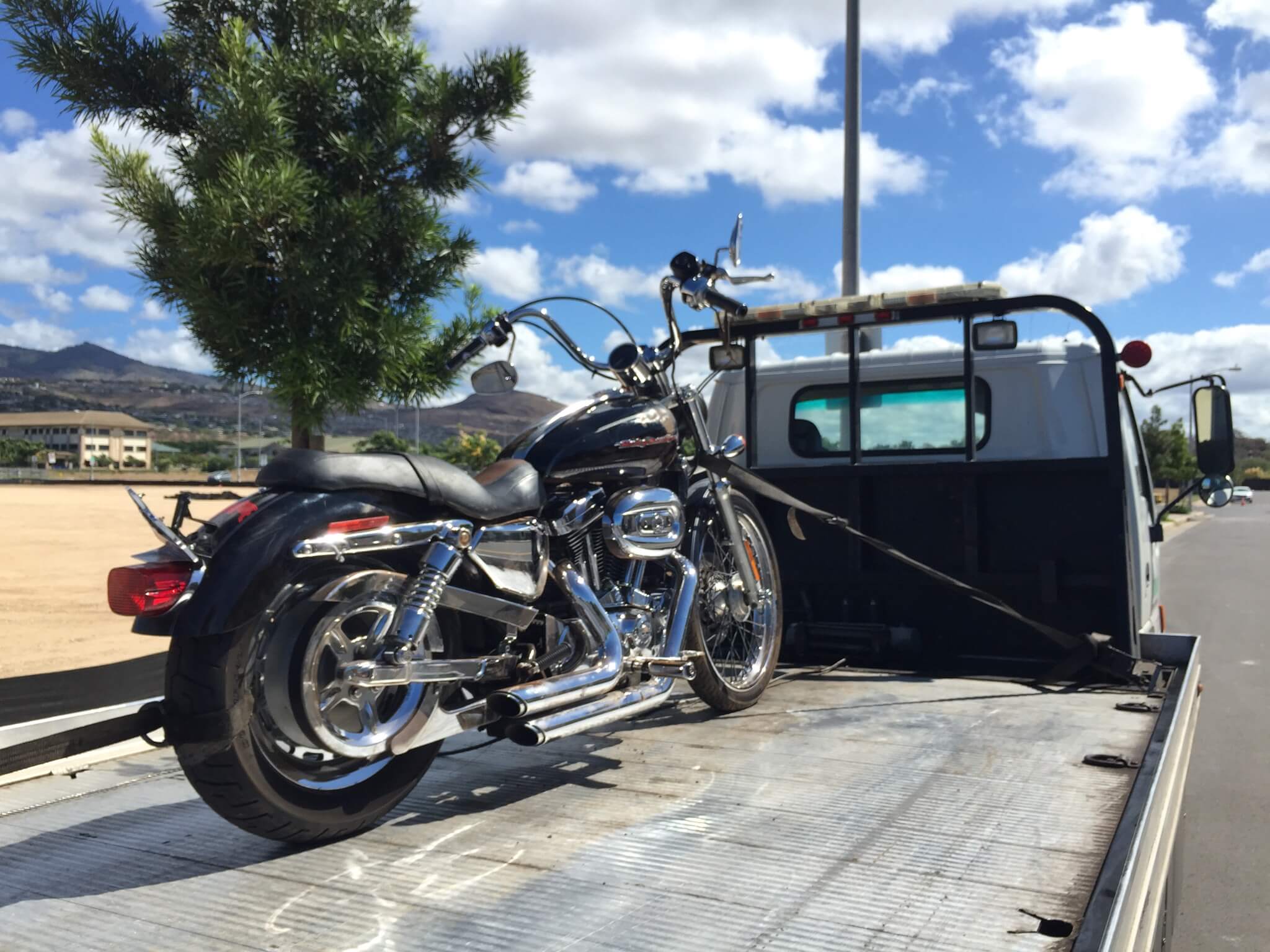 Professional Motorcycle Towing Service in NYC
If you are new to owning and operating a motorcycle then let us give you a few words of advice: don't have your motorcycle towed by the cheapest company available. You want a motorcycle towing company like Xoom towing company that understands how to properly secure your vehicle to the rig while not harming the axelrod's in any way. Motorcycles are incredibly fragile when being towed because if they are hoisted they rely on the spinning of the back wheel which in motorcycles is different from double axelrod vehicles. We are here to save you time and money in the long run which means professional motorcycle towing service that gets you the flatbed towing do you need for your motorcycle in NYC and boroughs today to take you wherever you want be at down the street or across town or even across the world.
Secure Your Bike For Towing
We don't hire any tow truck drivers that do not meet our specific standards of Competency for all vehicles. We are extremely cautious when dealing with motorcycles because with only two wheels we can only secure the vehicle by walking down all possible routes. That includes any possible fall down problems which a lot of companies are not familiar with securing your bike to the most efficient standards. Xoom Towing understands how to properly secure your motorcycle to the towing truck need a flatbed or hoist so that we can tell your motorcycle to get the location of your choice.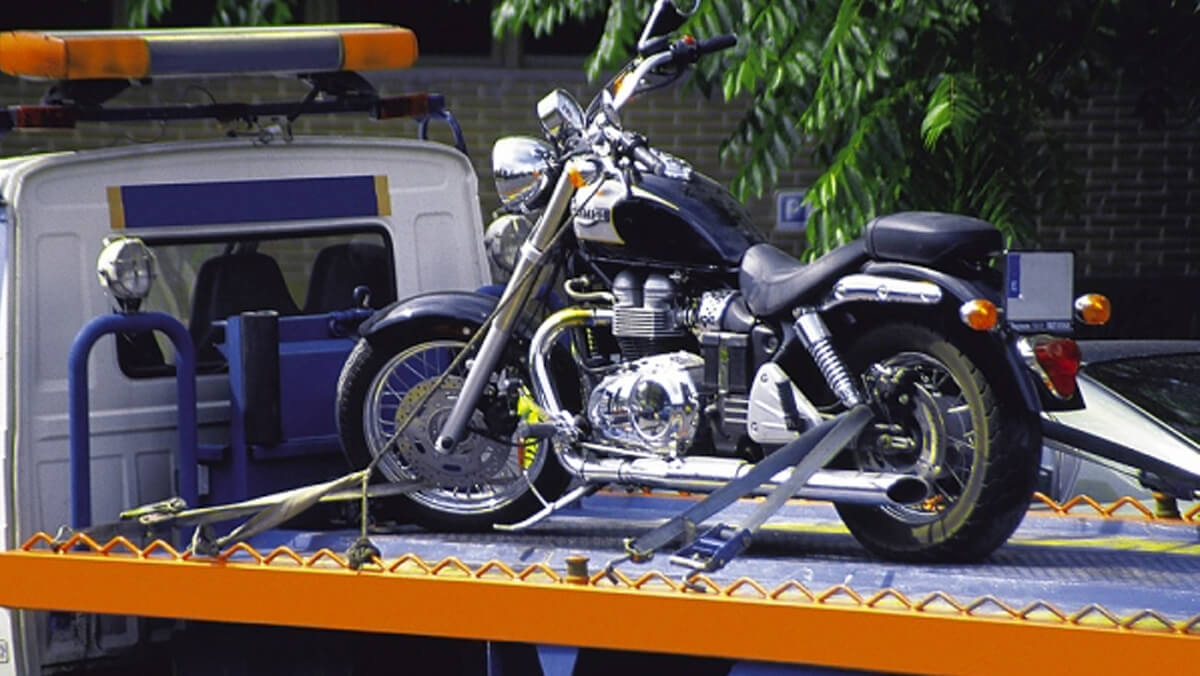 NYC Long Distance Motorcycle Towing
If you were going to move your bike to or from NYC and have a motorcycle for long distance towing at a residence abroad, or in another state, or in the Continental USA then call up (347) 363-6650 Xoom Towing for accurate motorcycle transportation long distance service for the most affordable rates along with the most sophisticated Logistics system to track your vehicle from beginning to end of its Journey. Track the progress of your vehicle in Long Distance Towing at every stage along the way including all the in between points with our GPS location grid.
Towing Your Bike Where You Need
We are happy to tow your motorcycle wherever you need to go. If you are going with in the city of NYC we can take you right there the same moment. That includes all five boroughs. For Upstate or even long distance Towing then let us schedule an appointment that fits the coordinator needs as best can be. We are happy to work with your insurance whenever possible and to give you the best price for motorcycle & Auto Towing in NYC.
Xoom Towing NYC Motorcycle Towing Service (347) 363-6650